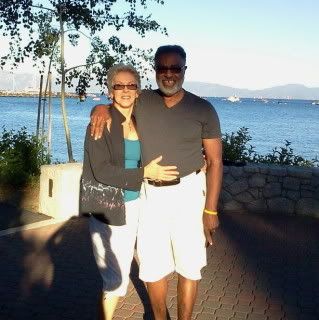 We have seen it – heard all the justification (the 1%  are deserving  – representing "opportunity";  the 99% are the slackers -awe struck with "hope") – learned from an early age – self interest trumps cooperation. Time and time again the issue is thrown in our faces – those of us that suggest that communication – honor – caring for others – putting limits on those that would have their way with the least of us – those that demand that justice has to be taken into account – we dreamers and poets. Now we all see – now we all know – the cost of Greed is Trust!
Darken back to the invidious  lords of greed – Milton Friedman or Gordon Gekko make the negative argument – Capitalism is best economic system because Marxism failed. The real task is to balance the hungers that drive the individual and the needs of a society that must huddle together in the darkness of mystery.  We have seen what unbridled financial institutions are capable of  in search for greed.
In a not yet published post (Authentic Leadership), I all make the argument that alienation is at the core of leadership. The desire to push away from the herd to be held aloft not for the money earned but the spirit of distinction and ones honor (the promise made to yourself).
In that same post, I will describe the correlation between leadership – darken by greed and an addict's.  I write that alienation – tactic of choice in the lifestyle of greed. For both addicts and non-addicts, one of the more baffling dynamics of greed is the apparent need to live life at the level of a soap-opera.
In my Addicts Prayer, I mentioned the tensions and the walls of separation which "… make mountains out of molehills," says Narcotics Anonymous (1982, p. 93). That hunger that drives us to increase the intensity in our lives. Relationships are often rancorous facts, thoughts of revenge rival any Hollywood movie, are embellished to make life-stories more interesting – getting the greatest or largest collection of "toys" becomes overwhelming. What else can we call for such great sums of money as some of the captains of industry receive.
A Response to Greed!
In respect to a "life under the influence of greed" what are the responsibilities for building or rebuilding your reputation. If such an obligation exist, how will I as the Reputationist demonstrate this accounting. There are several different views that must be taken into account – there is the economic necessity of the market – greed alone has failed – on this, the fact that Phronêsis,  Inc. – for that matter Timeout, Inc.. are for-profit enterprises tells only part of the story – I believe the market can balance more than one goal at a time -  in fact I believe in the triple bottom line. If the market demands it our approach will flourish, if not – it will fade in silence – greed will not persist by my hand.
Throughout this post and across our system of communication, we are using two distinct value frame works:
Hard value – tangible, easy to see and measure results. Dollars earned (revenue or top line contributions) time saved in mission critical processes, increased inefficiencies for mission critical people and/or resources, or dollars, and/or time saved. This is based on the assumption that only advocated product succeeds. Our solution is linked using the marketplaces hunger for lower cost and greater profits. Hard Value is usually expressed by using numbers or percentages.
Soft Value – intangible, difficult to see and measure. Shifts in attitude toward meaning of life (in the positive direction), lower stigmatization, less danger, less stress/worries, guarantees, greater image/recognition, ease of use, etc., etc. Soft Value is usually expressed by descriptive words and phrases and/or by painting a word picture— anecdotal stories.
What impact will Phronêsis/Timeout Inc.'s approach to critical demands of building profit/reputation be as opposed to its competitors?
Our methods will prove themselves better – more accurate- performed with less labor or cost and more human – more empowering and Happier. These are questions yet to be answered but stand at our focus –  to be addressed in other sections of thought and over time in this blog.
Our business and client practice model is predicated on increasingly becoming more consumer based, mobile and frequently working  and from remote temporary locations – social networks in the building and testing products while building reputation at every turn. Close attention will be applied to the physical locations for they have to be keenly understood, given the particular social dynamic we all confront.
Our organizational model is a social network of interlocked specialist coming together virtually to approach this market worthy space of behaviorally addicted. Ours is a combination of relatively autonomous entities or "business atoms" that stay together as long as they meet its member's specific goals while remaining engaged in other activities. Stick around to learn if you are such an atom!